Bed Bug Control – Kinston, Deep Run, Pink Hill, LaGrange, Snow Hill, North Carolina.
Protect Your Home From Bed Bugs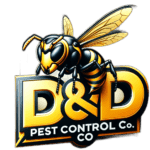 Description of a bed bug :
Adult bed bugs are 3/16 inch long
Bed Bugs are blood sucking parasites
Rusty-red and ovate
Bed Bugs are thin or flat in appearance
Female will lay one to five eggs per day (180 – 500 in a lifetime)
Development to adult from egg is 21 days.
Life span is around 1 year
Habits
Bed bugs are nocturnal insects that feed at night.  During the day, these pests hide in cracks and crevices in a variety of place near a host. The slim flat bodies allow them to hide in cracks in headboards, box springs, mattress seams and bed frames. These insects often hitch hick in luggage, briefcases, on clothes, shoes,  purses, and any other object making it easy for people to unwittingly carry the bugs from one place to another.
How to get rid of bed bugs in Kinston, North Carolina
Sanitation & preparation will be necessary to eradicate bed bugs. While cleaning, vacuuming and washing linens alone will not exterminate a infestation. Professionally applied insecticides with detailed preparations is key to ridding your home of these parasites. D & D Pest Control Co. can also make follow-up inspections and treatments in order to control the problem. Bed Bug control can take days to weeks, and sometimes longer to achieve, depending on severity of the infestation.
Our Bed Bug Control | Bed Bug Treatment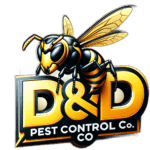 Treat all crack and crevices in all bedrooms using our crack & crevice injection system.
Treat all mattress & box springs
Treat all carpets & floor systems
Treat couches, chairs, in living rooms.