D & D Pest Control Co.'s  Termite Control Division has over 30 years experience in controlling termites in Kinston, North Carolina. We work diligently to provide you with the most effective protection needed to protect your most valuable asset, your home. D & D Pest Control is proud to offer the following services: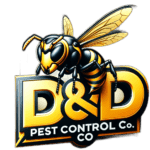 The most common type of termite in Lenoir County – Kinston, North Carolina is the Eastern Subterranean Termite.  The Eastern subterranean termite is considered a serious economic timber pest and it is estimated that in high activity areas more than 1 in 5 homes have been or will be attacked – Costing $2.2 billion spent annually in the United States on termite control.
Termidor Termite Treatment
Pre-construction Termite Treatment
Call us prior to construction or during early construction so we may perform our preventive termite services to your home.
Soil Treatment 
D & D Pest Control Co. uses most affordable and advance technology available to treat your home. For the best protection give us a call.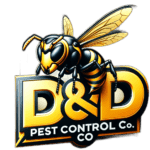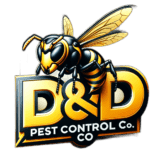 Termite Contracts
We offer repair and/or re-treatment termite contracts for qualifying homes.
Real Estate Inspection Letters or Wood Infestation Reports (WDI)
Our staff works diligently to provide inspections and necessary reports in a timely manner so the stress of buying and/or selling your home is minimized.
Our pest technicians are both the training and have first-hand experience to correctly identify and eradicating any termite infestation. Properly identifying the termite species is the first step in making your home or business. And will provide your with a estimate to make your property termite free.
D & D Pest Control Co's Professional exterminator can provide the certification needed to backup our claims as being the most dependable, trustworthy and best termite treating company in Kinston, NC. All employee's have met the strict requirements we have in place. Each has been fully vetted through both the local and North Carolina Authorities, and they have been licensed, certified, and insured in order to meet all North Carolina Regulatory Compliance Standards.
---
For professional termite treatment extermination in the Kinston, Snow Hill and LaGrange, North Carolina area, call D & D Pest Control Co. at (252)523-8255.  Or fill out a contact form for quick, effective termite eradication in Lenoir County North Carolina. 
Tags: Termite Treatment, Termite Inspection, Termite Damage, Real Estate Inspection, Termite Control, Termite Infestation, Termite Swarmers, Flying Termites.